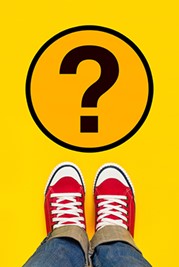 Life after high school–what does it hold? Many graduates will go off to college, join the military, learn a trade or enter the workforce, while others pursue a service or gap year. For a long time, these have been the typical paths taken after high school. But in recent years, with technological advances in education, and changes in the employment landscape, new choices in post-secondary options have emerged.
Some allow you to experience a combination of more traditional paths in one program, such as UnCollege, or to pursue college coursework or technical training in more accessible, affordable ways . such as those offered through Dev Bootcamp and the new Google Android Developer Nanodegree, as well as a new freshman initiative at Arizona State University.
Learn more about these alternative programs below, but don't stop there. Do a little research and find out what other options might be a good fit as you prepare for your post-high school path.
Uncollege Gap Year
Designed to teach young adults "the practical skills they need to succeed today through a blended approach of self-directed learning, accountability training, mentorship, and bounded risk-taking," the yearlong UnCollege Gap Year program consists of three phases: First, participants travel to and volunteer in India, Bali or Mexico, then they live in a Gap Year House and learn real-world skills with peers in San Francisco, and finally each participant gains work experience at an internship. Fellows, as they are called, enjoy some of the aspects of college, including community living and learning, along with the travel and experiences of a traditional gap year. The program costs $16,000; some scholarships are available and financial aid can be considered.


Dev Bootcamp
A pioneer of the short-term, immersive Web-developer bootcamp model, Dev Bootcamp is one of a number of schools that offer credentialed certification and career services for a fraction of what a traditional education would cost. Dev Bootcamp's 19-week curriculum includes nine weeks of part-time remote study (about 15 to 25 hours a week), followed by nine weeks on campus, plus an optional one-week career prep. The training is intense, and students can expect to spend 60 to 80 hours each week working, with their last eight days spent on a final project that is presented to potential employers as well as the rest of the school. The program costs $13,950 in New York and San Francisco and $12,700 in Chicago.
Google Android Developer Nanodegree
To combat a huge shortage of Android developers, Google has partnered with online education company Udacity to offer the Google Android Developer Nanodegree, a six-course online program that teaches students how to build apps from conception to launch on Google Play. The nanodegree will take an intermediate student six to nine months to complete, putting in a minimum of 10 hours per week. It costs $200 per month, and students can get started as soon as they enroll online. One big plus: The top 50 students in the class are invited to the Google campus to meet with hiring engineers.
https://www.udacity.com/course/android-developer-nanodegree--nd801
Global Freshman Academy at Arizona State University
Joining with nonprofit website edX, Arizona State University in the fall will offer a freshman curriculum online for full university credit. The classes, offered as Massive Open Online Courses, will be free to anyone who audits them. But students who want to receive credit pay a $45 fee for webcam verification and can take a proctored exam at the end of the course; those who pass pay tuition of up to $200 per credit. That makes the cost of an online freshman year just more than $5,000, which is about half of normal in-state tuition, and about 20% of out-of-state tuition. Students who complete eight classes can enter Arizona State as a sophomore, bypassing the admissions process entirely. Anant Agarwal, chief executive of edX, describes the Global Freshman Academy at ASU as "a risk-free, gentle-slope approach to college."