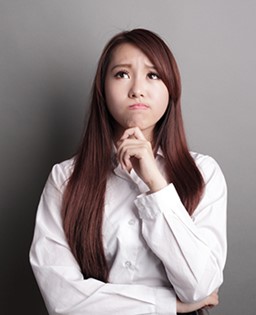 If a ready answer doesn't come when asked by friends, parents and others what you plan to study in college, don't panic. If you are starting to fill out college applications, though, the question can become a little more intimidating.
But don't worry, you are not alone. While national statistics vary, 20 to 50 percent of students enter college undecided about their major, according to The Mentor: An Academic Advising Journal, and other studies provide a higher percentage.
Most colleges don't require students to declare a major until the second semester of their sophomore year, so you definitely have time to figure this out. Being undecided has its pros and cons, which often are determined by where you are thinking about applying to college.
The most important thing is to know how this affects your college plans and to have a program for progressing to the point of deciding on a major in a timely manner, generally after your first year of college.
On the con side, certain colleges require a major choice upon application, especially for high-demand fields such as engineering, accounting and nursing. For example, at the College of Engineering at the University of California, Davis, students in engineering must apply to a specific major because there are so many vying to get into the program.
Other institutions require you to choose a college within the university; at Boston College, for example, you must choose among the College of Arts and Sciences, School of Management, School of Education or School of Nursing. Before applying to such schools you should investigate whether that declaration is binding, and if not, how difficult it is to change majors or schools down the road.
On the plus side, however, being undecided about your major might mean you are less likely to switch majors several times before settling on one, since you haven't narrowed your focus yet and are open to exploring a variety of options. Studies show that as many as 75 percent of students who enter college having declared a major will change their mind at least once, while some will change it three times or more.
Having an undeclared major can also actually help you narrow down your choices of where you do want to apply to college, and could be an advantage if an institution is looking to spread incoming freshmen over a variety of majors; when majors are overpopulated, you might have a better chance at admission.
Look into liberal arts and schools with tools
Liberal arts schools traditionally have embraced those who have not yet decided but want to explore many options. But there are also a growing number of other institutions that offer specific tools or structures to help students identify a major.
At Heidelberg University in Tiffin, Ohio, which sees about 50 percent of students coming in undecided, those students are "set in a group of academic advisors specifically trained to advise the undecided," said Jason Miller, director of admissions.
All freshmen take part in a weekly advising and mentoring program, and for the undecided groups "during those sessions the conversation can be about figuring about what they want to do after college. They are also exposed at the beginning to our Career and Academic Support Center in hopes of finding a potential major," Miller said.
Undeclared majors at San Diego State University are required to attend a student success workshop/mentoring session and "a minimum of two events sponsored by career services or the undeclared college council, until a major is declared," the university website states. They also are required to create a career services profile.
And finally, there are colleges and universities that have developed whole programs around helping their students explore majors offered at their institution. The University of Cincinnati has developed a Center for Exploratory Studies to help undergraduate students select a major and plan their curriculum.
At this point, relax about the process and explore a broad range of options, but realize that it is a process and treat it as such. Make a plan and a timeline, weighing your college application choices in light of your undecided status.