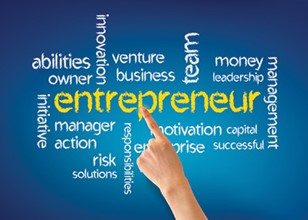 Lesson Plan Guide
Have you ever considered going into business for yourself or wondered what life might be like if you were to establish your own company? If you have, you might be destined for the life of an entrepreneur.
The career path of an entrepreneur doesn't necessarily start once you have finished high school or college. In fact, many high school and college-aged students are forging their own path. The thought of having to graduate before embarking upon entrepreneurial endeavors is a thing of the past.
"You don't have to wait until you're thirty," says Ariana Pierce, who at 23 was the chief executive officer of two companies: Super Star Nail Lacquer and Style Shoppe.
Pierce, a native of Grand Rapids, Mich., and a self-proclaimed "fashionpreneur," wasted no time pursuing her passion for fashion and making her mark in the beauty industry. Upon graduation from Lakeside Christian High School, Pierce embarked on a beauty venture of her own. The end result was Super Star Nail Lacquer—a fast-drying and eco-chic nail polish line. Pierce was in her first year at Michigan State University during the nail line's inception.
The challenge is managing time
As a sophomore, she was handed the reins to her mother's company, Style Shoppe. "My syllabus was my best friend," says Pierce. "I relied on my planner, and I learned the importance of writing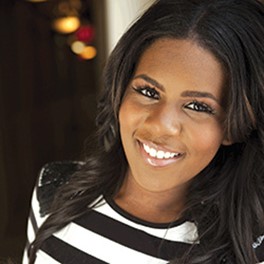 things down. I completed my school work early, and I handled business on the weekends."
Nick Spaulding, a 17-year-old budding entrepreneur, shares Pierce's sentiments. "Learning to budget my time has been most challenging," says Spaulding. As the creator of Phone Doctor Now and full-time student at Colerain High School in Cincinnati, Ohio, he has a full plate. He established Phone Doctor Now as a venture dedicated to the restoration of broken phones, and the selling of refurbished phones.
Like many innovative ideas, Phone Doctor Now was born of necessity. After breaking his own phone and realizing he had the skill to fix it, Nick decided to go into business. "I think the biggest thing is kids don't really see [owning their own business] as an option," says Spaulding.
But it is a viable option, and it doesn't require a ton of money. Spaulding warns against letting money be a deterrent for those interested in establishing a startup. "If you're interested in doing it, you can't worry about losing the money," Spaulding suggests. "If you're good enough, you'll make the money back anyway."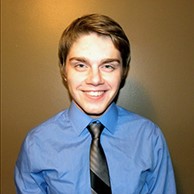 Thiel Fellows get $100,000
If you are still in high school, there are great opportunities for you. The Thiel Fellowship program is designed for students 19 years old or younger; it brings together the world's most innovative young people and helps them bring their business ideas to life. For those selected as fellows, the program awards $100,000 to forgo college (for at least two years) to focus on their work and self-education. The program emphasizes doing as opposed to merely studying what it is you'd like to do. Equipped with a network of visionary thinkers, investors, scientists, and entrepreneurs, it offers fellows guidance and assistance as they work toward realizing their dreams.
Beginning your own business as a student is an achievable goal, and Colorado State University seems to agree.
According to Steve Porter, reporter for InnovatioNews, the student-based startups "are incubated for a successful business launch after the 12-month program under the university's Institute for Entrepreneurship in the College of Business." This program proves there is assistance for students interested in entrepreneurship, and one of the best ways to gain access to this type of support is to apply to a university with a strong business program.
Chasing your dream isn't easy, but it's possible
As a developing entrepreneur, you don't have to shy away from your goal due to lack of experience. Pursue your passion with an unwavering sense of boldness, and utilize the resources around you.
The key for young successful entrepreneurs like Pierce and Spaulding is having the focus and drive to manage business, schoolwork, and a social life. It's a challenge, but chasing after one's passion is worth the work.