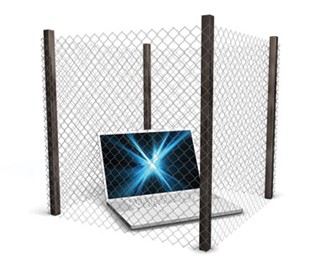 As technology gets more sophisticated, so does crime. The Federal Bureau of Investigation is one agency protecting Americans from criminals who use computers to harm others. If you want to serve your country and work with advanced technology, you may want to consider a career with the FBI.
The FBI has two main types of technology jobs. Like many organizations, the FBI has an information technologies staff that maintains computers, databases, networks, and other electronic systems. The real crime fighters, though, are the special agents—detectives responsible for conducting investigations and upholding federal laws.
Cyber-crime keeps FBI busy
The FBI's cyber-protection mission is focused on four areas: stopping people from invading computers and spreading viruses, finding and prosecuting sexual predators who exploit children or possess child pornography, protecting U.S. intellectual property rights, and dismantling organizations engaged in Internet fraud.
These four divisions are very busy. The transitory nature of Internet crime makes it difficult to track wrongdoers. The computer might be on one side of the country, for instance, while its user could be on the other side. Or a criminal might use somebody else's wireless signal and then leave the area, making their trail hard to follow.
"Finding computers is one of the most difficult parts of the job," said Sandra Berchtold, the applicant coordinator and spokesperson for the Detroit branch of the FBI. "People are very clever at hiding files. A USB drive might be hidden in a lipstick tube."
The FBI isn't the only organization trying to delete Internet crime. Every level of law enforcement is involved in some way. "Because these crimes don't happen in one location, we work very closely with local, state, and other federal authorities to track people down," said Berchtold. "It's not unusual for us to pick up somebody in Michigan, for instance, when somebody in California is looking for them."
To make the mission still more difficult, Internet crime isn't always easily separated from real-world crimes. "Almost any crime uses cyber technologies in some way," said Berchtold. "There's always some sort of digital evidence."
You do need a college degree
If you are interested in becoming a special agent of cyber-security, obtaining a college degree is the first requirement. Working in the cyber division could require a degree in computer engineering, computer science, law, or other related areas. A degree alone isn't enough to become a special agent, though, as the FBI requires a minimum three years of practical and professional experience. For the cyber division, this might be experience with administering computer networks, building computers, or experience with a law enforcement agency.
The FBI doesn't define a single career path to becoming a special agent. Agents' varied backgrounds increase the Bureau's chances of responding effectively to a wide variety of threats.
If a career with the FBI does not appeal to you, consider working for another law enforcement or security organization. Opportunities abound to fight cyber-crime and protect future generations from electronic predators.

Four universities launch NSA-backed cyber-ops programs
The National Security Agency has launched a National Centers of Academic Excellence in Cyber Operations Program to increase the pool of professionals with the expertise to better protect cyberspace.
Designed to identify institutions that offer a deeply technical, interdisciplinary curriculum centered on fields such as computer science, computer engineering, and electrical engineering, it offers some participants opportunities to apply their learning or enhance their teaching in cutting-edge summer seminars at the NSA.
Four schools received the CAE- Cyber Operations designation last year:
Dakota State University, South Dakota
Naval Postgraduate School, California
Northeastern University, Massachusetts
University of Tulsa, Oklahoma
The NSA program integrates the relevant academic disciplines, with a focus on technology and the techniques associated with specialized cyber operations - collection, exploitation, and response, for example.