Joining the U.S. armed forces is about more than boot camp and fighting wars overseas. It's also about the opportunity to create and test technological innovations that help protect the environment, enhance safety, repair infrastructures, provide healthy living conditions, deliver safe drinking water and develop new sources of energy. You can do all this and more through the military's STEM programs.
STEM stands for Science, Technology, Engineering and Mathematics. Individuals who have an education and training in a STEM field are in high demand.
STEM training
"Today, more than ever before, science holds the key to our survival as a planet and our security and prosperity as a nation. It's time we once again put science at the top of our agenda and work to restore America's place as the world leader in science and technology."
– President Barack Obama
If you're interested in a STEM-related career, Uncle Sam wants you on board. One of the greatest benefits of joining the military is that it will help pay for college and offers a monthly "drill pay," the wage you earn just for being in the military. While you still have to attend monthly drills and annual training, your chances of moving to a new base or getting deployed while you are in college are small. The Army Corps of Engineers states that they even seek those who want to earn an associate's degree in a STEM field. After you graduate from college, you'll have a job in the military that flexes the skills that you learned in college.
If you'd rather go to college without going the military route, you can apply to work as a civilian. About 56 percent of all the engineers and scientists in the U.S. Army work for the Army Research and Development Command (RDECOM) with the Army Corps of Engineers' Army Civilian Service program. They also offer the Pathways Internship Program for college students and recent graduates.
STEM military applications
There are hundreds of ways to use STEM knowledge and skills in the military. The following are a few examples: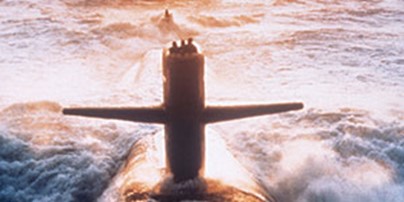 Science
• Medical: Work as a physician, dentist, nurse, physiologist, psychologist or a clinical care provider.
• Microbiology: Discover helpful microorganisms and ways to combat harmful ones.
• Biochemistry: Work behind the scenes to promote the safety of military personnel all over the world.
• Oceanography and meteorology: Monitor weather conditions and patterns to aid aircraft, ships and military bases.
Technology
• Intelligence specialist: Code and decode information, maintain Combat Information Center displays, identify friends and foes.
• Sonar technician: Specialize in underwater acoustic technologies, conduct underwater surveillance, collect data, track enemies.
• Explosive ordnance disposal technician: Respond to any type of explosives, including chemical, biological and nuclear weapons.
• Information systems technician: Design, install, maintain and operate state-of-the-art information systems. Write programs, handle data and operate the telecommunication systems.
Engineering
• Reactors engineer: Research, design, maintain and operate nuclear reactors.
• Marine engineer: Design and create floating vessels.
• Mechanical engineer: Design state-of-the-art vehicles and the engines that make them move, create prosthetics for wounded individuals or discover ways to use clean, renewable energy.
• Aerospace/aeronautical engineer: Test new aircraft, systems.
Mathematics
• Purchasing, supply and logistics: Track and order materials.
• Risk management: Identify risks and find ways to reduce them.
• Actuary: Use statistical data to determine the likelihood of different events.
What the military seeks in STEM recruits
The military seeks people who are self-motivated, dependable and work well in a team. To be a recruit, you must be at least 18 (17 with a parent's consent), a high school graduate (or have a GED) and a U.S. citizen or permanent resident alien. You must be in good condition mentally and physically, and receive a score of at least 50 on the Armed Services Vocational Aptitude Battery test.
If you wish to go into a STEM field by going to college while you're in the military, you must enroll in a two- or four-year college (community colleges and technical schools count) as a part- or full-time student. You have to maintain a grade point average of 2.0 or higher and remain in good standing with the military.
Transferring STEM skills to other industries and careers
After you graduate college and serve the time you promised to the armed forces, you can decide to continue your military career. Alternatively, you can choose to work as a civilian in a STEM field. Some companies have special hiring programs for those who worked as service members. You can also continue your professional career in a different branch of the government, such as the Department of Defense.
There are great opportunities —military and other— in the U.S. for those who earn a college degree in a STEM field. If you are interested, check out college STEM departments and talk to a recruiting officer to learn more about how the military can help you pay for a college education.