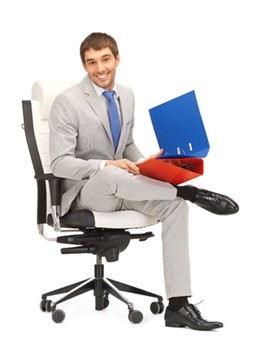 As you peer in from outside the doors of the Gap at the Mall of America, Laurel English looks like your typical hourly employee, just trying to make a buck as she folds her seventh consecutive shirt.
But as a customer approaches, she instantly looks up and squares the middle-aged woman right in the eye. "Can I help you out with something?" asks English, with a smile. The recent high school graduate stands straight and listens intently as she helps the woman.
Students from across the country fill out the dreaded summer job application and line up for interview ahead of the summer season.
No matter what type of job you are hoping to land, if you don't have the fundamental "soft skills" down, you may fall flat on your face. From your initial hearty handshake and solid eye contact with a potential employer to how you present yourself to others on the job, the soft skills are the little things that set you apart and will get you hired.
"That is what distinguishes people," said Melvin Collins, a managing director of Inroads, a national organization that places talented minority youth in top-level internships.
"You can come in with technical skills in say, finance, but if you don't have the awareness of what it takes to succeed and apply that in a practical way, you will not be as successful as quickly. It is about relating to others."
What are soft skills?
Many of the soft skills don't show up in your high school hallways. It's not quite as simple as rolling out of bed and throwing on the cleanest T-shirt you can find so you can beat the first school bell and rush into class.
Soft skills, or transferable skills, are skills you can bring with you to any job. They have nothing to do with how smart or talented you are. Rather, they deal more with how you present yourself, communicate with people and follow through.
These skills start with the first impression.
"The first impression is just so important," said Isaac Dixon, staffing manager and internship coordinator at Nike's world headquarters in Portland, Ore. "From wearing clean clothes that are pressed to approaching an interview in a way that is serious and focused, that is the stuff that makes you stand out from the crowd."
Another area that Dixon sees students make mistakes is in their email addresses.
"I just got through advising a young woman who is graduating from a university in Washington this spring, and her email address is truck princess," he said. "If you want people to take you seriously, change your email address."
Applies to every job
So, maybe you're not ready for that dream internship just yet, and instead, you just want an easy job to make an extra buck this summer. This stuff doesn't apply to you, right? Think again.
Dixon remembers recently watching a young woman come into Eddie Bauer at his local mall to inquire about summer jobs. Chomping on her gum and wearing an outfit that could have passed for a swimsuit, she approached the counter with her pack of friends shuffling closely behind. After a pause she said, "I'm, like, really interested in getting a job."
Afterward, the disgusted manager behind the counter nearly threw the application at her. Dixon saw it all from the line at the register.
"I walked over and said, 'Are you really serious about finding a job this summer?'"
She said, "'Oh yeah, my parents don't have much money and I really need to work.'"
"Then I said, 'When you come back in here, leave that outfit at home.' And I took her over to a rack of clothes and I showed her what would make a better impression. 'Even if you wore a polo shirt and a pair of khakis, you've got a much better chance at looking serious than what you've got on right now.'"
Building on skills
Back at the Gap at the Mall of America, the middle-aged woman Laurel was helping has just found the clothes she needed, and she is smiling in the checkout line. Meanwhile, Laurel is back to work.
"You can be a total ditz and work this job," Laurel said. "But you can really gain some knowledge because you are working with the everyday Joe. I've had many people come in and say, 'You should be in sales because of the way you present yourself.' I'm really considering it."