Educational and workforce options in a post-high school world aren't limited to obtaining college degrees. Depending on a particular interest or skill, people can earn professional certificates or enroll in technology bootcamps. 
These can be flexible, affordable options that don't take the place of a four-year college degree but could supplement that education or stand alone on its own.
These certificates and bootcamps can also help build up a resume, according to BestColleges.com (https://www.bestcolleges.com/bootcamps/guides/bootcamps-vs-certificates/). With many options for graduating high-school seniors in regard to their short- and long-term career options, certificates might be a way to explore particular jobs at a lower cost, according to Shawn VanDerziel, executive director of National Association of Colleges and Employers.
But certificates are also an option for students enrolled in college.
"There's lot of value to them," VanDerziel said. "And particularly if you're looking to learn a new skill or to re-skill, or to up-skill, it's a practical way to dip your toes into the water."
A wide array
Certificates are designed to train someone in a particular skill or particular job, or even a specialty within a job, according to VanDerziel. The length of a certificate program depends on the skill, so certificates could be earned in days, weeks, months or years, he added.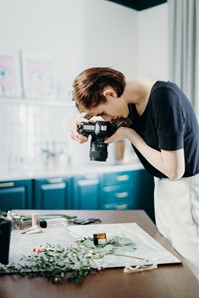 Besides technology bootcamps and jobs in the IT field, certificate programs span a wide array of jobs. There's everything from technology-related certificates to health care in the allied health fields, to manufacturing and sales positions, among others, according to VanDerziel.                                                                       
Along with the variety of options, these certificates are offered from a variety of places. Community colleges or technical schools, along with four-year and two-year colleges might offer online courses for the certificates. Companies in the workforce looking for new recruits will pay for their employees to earn these certificates, VanDerziel said.
"So in those cases, the companies are hiring people who they believe have the potential and base knowledge to do the job, and then they're willing to actually pay for them to get a certificate," VanDerziel said.
Large companies, like Google, for example, offer certificates not only to their own employees but to the general public as well.
"There are a number of pathways by which someone can get one of these certificates," VanDerziel said. "Often times you don't have to be fully enrolled to go through a certificate program, but there are some where you do."
Students enrolled in college also have options to get professional certificates. These can be a great way for students who want to have proof of a skill so they could also work while they're in college. The certificate gives them proof of that particular skill until they've finished their degree, according to VanDerziel.
"So it can work in a number of different ways," VanDerziel said. "So there's no one path, and that's the nice thing about the certificate. It's proof that you have the knowledge, ability and skills to actually do a particular kind of job."
Options beyond a college degree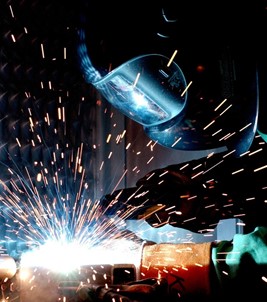 In general, professional certificate programs are becoming increasingly popular, with more and more options being offered, according to VanDerziel. Along with that, the general public is also becoming more aware that these are options beyond, or in addition to, college degrees.
Whether a student goes through a full collegiate-degree program, or puts in the work to earn a certificate, colleges and universities are helping students understand the skills they're getting through these programs, "so that they can… adequately communicate what they have actually learned," VanDerziel said.
There's one message, or perhaps misconception VanDerziel wants people to know, too: "A certificate is not a shortcut to a job. While certificates are a great way to obtain knowledge and to validate that you have that knowledge, it doesn't mean that it's a guarantee to a job. Just like anything else, it's another credential that you have. You still have to be able to sell yourself to an employer, and while there are plenty of jobs available, it's still tough to get a job."
VanDerziel encourages students to view earning a certificate as another way to obtain knowledge that might be applicable to a job that they're interested in pursuing. 
A certificate is "just one more thing in your arsenal to be able to decide if you like that thing that you're looking at the certificate for," VanDerziel said.